The Picture Gallery of Canadian History Vol. 2
Title: The Picture Gallery of Canadian History Vol. 2
Author: C. W. Jefferys
Publisher: Toronto, Ryerson, 1945. 271 p. Illus.
References
Dr C. W. Jefferys was one of Canada's foremost historical artists and his three-volume Picture Gallery of Canadian History is probably his best-known achievement. His hundreds of carefully researched pictures of artefacts, people, places and episodes from Canadian history provide a "treasure house of information about this country's past" (Toronto Star).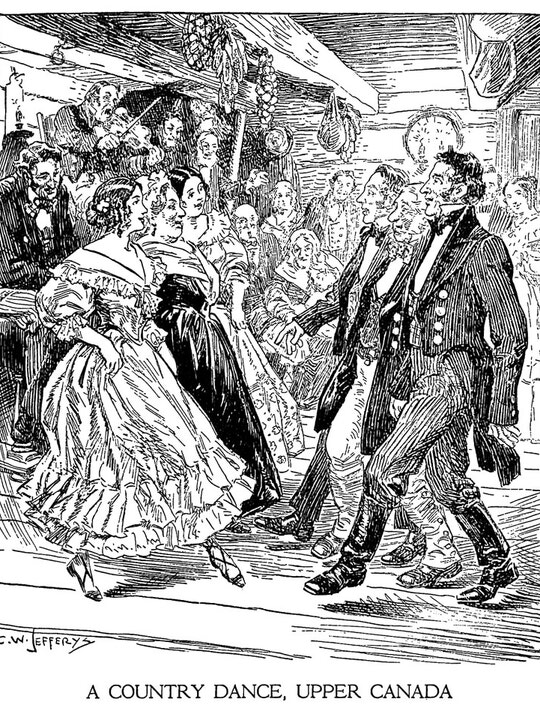 Life in the early days was not all toil or warfare. There was much rude comfort, hospitality and good living, and the pioneers had their times of gaiety and diversion.